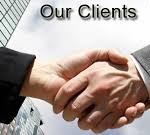 SBLAW is a perfect choice for large and medium-sized businesses, local and international corporations and organizations.
SBLAW is a full-serviced law firm, dedicating to many clients who have been working with us for many years, among IBM, AIA, TOTAL, ExonMobil, ESCO, HTC, CSC, LG, DBS bank, ICBC, ING Bank, Hong Leong Bank, Nippon Steel, Innovar Vietnam, SmartEbook.com, UBM, Netrove Venture, Argentina Embassy in Vietnam, MSH (non-government organization), ADRA, Military Bank, VICEM, VINACONEX, VNPT, VTC Online, VSTV, Vinacomin, Trung Nguyen Group, Kinh Do Group Corporation, HIPT, Viettel Real Estate,  VietsovPetro, member companies of PVN such as PVFC, PVFC Invest, PVFC Land, PVFI…
"We consider SBLAW as a perfect fit to our business because of its nimble and pragmatic approach to the localmarket environment. We often engage in very urgent tender response time and SBLAW always commit their senior attorneys to work alongside our sales team to ensure that response are delivered on time – at times working through the night" – Mr. Lewis Truong – Country Legal Counsel & CN IBM
"SBLAW was very professional in their approach and we managed to obtain approvals from various Vietnamese authorities within expected time frame. We are very satisfied and pleased with their assistance andservices extended to us" – Mr. Lim Foot Ling – General Manager of Inovar Sdn Bhd
"SBLAW has been handling business affairs in Vietnam to our level of expectation and to date is still being retained by us as our legal advisers" – Mr. Peter Yik – Aministration – MEI HEONG YUEN FOOD IND P/L"I must praise your services. Right at the beginning when I discussed it with your HCM office, I was confident that your team would do a good job. It is proven. The whole process was smooth and speedy. Thank you." – Mr. Chen Bin – Director – Bridgemind Consulting Pte Ltd.