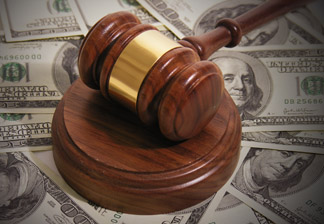 SBLAW would like to refer with thank to the conversation from which we were request to provide assistance services for resolution of disputes arising from the subcontracting agreement between your company (hereinafter referred to as "Client") and your partner (hereinafter referred to as "partner"). We are happy to introduce you to our services for the above mentioned purpose as follows:
1. SBLAW's QUALIFICATION
We believe that SBLaw is well-positioned to assist Client in resolving the above case for following basis:
 SBLaw's understanding of Vietnam Legal Framework and well communication with competent authorities
 Highly skilled and experienced consultants and lawyers with high ability to assist client regarding to approach business goals in Vietnam.
 Experience of SBLaw in assisting client for obtaining license for incorprating companies and expanding business scope in Vietnam.
Our services shall be timely and of the highest standard expected by you. In the normal circumstance, we shall perform following steps to resolve the case:
Step 1: Sending a writing letter to your partner to request for payment
Step 2: Directly working with your partner on settlement of the payment
Step 3: Claiming the case before the course for dispute resolution
2. Scope of works
Our services in this regard will include:
SCOPE OF SERVICES
Step 1:
Notifying documents and informations required fully understanding the case;
Drafting warning letter to your partner in English language;
Liaising with Client to discuss the drafted warning letter;
Finalizing the warning letter based on Client's comments;
Translating the final version of the warning letter into Vietnamese for execution.
Step 2:
Arranging direct meeting with your partner to discuss on the outstanding payments;
Negotiating with your partner on settlement of outstanding payments and interest for late payment on behalf of client;
Keeping Client updated on the developments of the discussion and negotiation; and
Assisting Client to find out the best solution for the case based on specific results obtained from the discussion.
Step 3:
Notifying documents required for claiming the case before the relevant court under Vietnam Law;
Assisting Client in preparing evidences and application for claiming the case before the court;
Keep Client the development and addional requirement (if any) of the case;
Advising Client on responding to your partner and/or Court's actions
Designing lawyer to protect legal right and interest of Client before the Court.