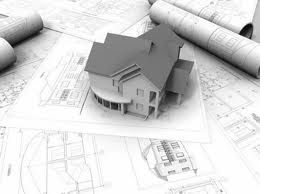 Client is willing to engage a law firm on advices regarding the obtaining of the contractor license in Hai Duong Province, Vietnam.
SBLaw is a law firm duly established and operating under legislation in Vietnam that have expertise in the area of investment, real estate, commerce consultation and enterprise assistance. S&B Law is qualified for above mentioned requirements and is willing to advice Client regarding above said requests.
In consideration of the foregoing and of the mutual promises set forth herein, and intending to be legally bound, two parties agree as follows:
1. Our legal service
SBLaw agrees to provide for Client and Client agrees to receive the legal consultancy service from SBLaw regarding the obtaining of the contractor license.
2. Scope of Service and service period
2.1              Scope of Service:
Scope of service provided by SBLaw to Client is inclusive of following items:
2.1.1        Preparation of the application dossiers:
Preparation of the application dossiers:
Notifying application documents required in accordance with Vietnamese law;
Drafting application documents for granting the contractor license;
Liaising with Client to discuss the draft of the application dossiers;
Amending the application dossiers based on Client' comments;
Obtaining preliminary comments from the licensing authority on the draft of the application dossiers;
Finalizing the application dossiers following comments from the licensing authority.
2.1.2        Licensing procedures:
Submitting the application dossier to the licensing authority on Client's behalf;
Monitoring and following up with the relevant authorities on the approval process;
Keeping Client updated on the developments and additional requirements, if any; and

Assisting Client in obtaining the amended contractor license
2.1.3        Post-licensing procedures
After obtaining the contractor license, foreign contractor shall has responsibility for applying to register with the Department of Construction where the project is located for obtaining the management office establishment certificate of foreign contractor to manage the work in Vietnam.
2.2              Services period:
–                     Within 03 working days counted from your delivery of necessary documents and information, SBLaw shall transfer the Application Dossiers to Client for reviewing and signing;
–                     Within 02 working days counted from receiving the signed and sealed Application Dossier from Client, SBLaw shall submit the application dossier to competent authority.
–                     Within 25 (twenty five) working days from submission of legitimate application dossiers to the Competence Authority, SBLaw shall obtain the Contractor License for Client
–                     The Client shall has responsibility for registration of management office establishment, SBLaw shall guide on this procedure.
–                     In avoidance of any doubt, SBLaw and Client hereby acknowledge that any delay in schedule due to reason beyond SBLaw responsibilities including but not limited to change of law, a change of working schedule of related competent authorities, response to action of competent authority, request of change made by Client etc. shall not be included in the Service Period.
–                     During the time of waiting for licensing, SBLaw shall guarantee to promote and urge to get a license sooner and give Client a copy of a promissory note (if any).