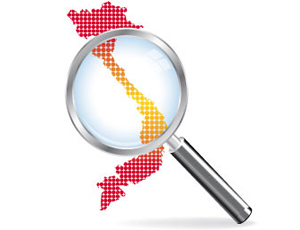 We refer with thanks to your email concerning granting Contractor Permit for Foreign Contractors that you send us.
I. BRIEF SUMMARY OF BACKGROUND
As far as we understand, your company-foreign company is an architectural company that specializes in designing of buildings for golf and resort projects in Vietnam.
Under construction law of Vietnam, specifically the Decision No 87/2004/QD-TTg dated 19 May, 2004 of the Prime Minister promulgating the Regulation on management of operations of foreign contractors in the construction domain in Vietnam and Decision No 03 dated 16 January, 2012 of the Prime Minister regarding to amendment of Decision 87/2004, foreign contractors working in Vietnam in designing general contractors; work construction general contractors; work designing and construction general contractors; general contractors for work designing, technological equipment provision and work construction; general contractors for formulation of work construction investment projects, work designing, technological equipment provision and work construction must apply for Contractor Permit.
II. REQUIREMENTS FOR GRANTING AND PROCEDURES
2.1. Conditions and Requirements:
In order to be granted Contractor Permits, foreign contractors must satisfy the following conditions and requirements:
For bidding packages subject to compulsory application of the provisions of the Vietnamese bidding legislation:
–                    Having won biddings or having been selected for contracting.
–                    Having signed contracts.
For bidding packages not subject to compulsory application of the provisions of the Vietnamese bidding legislation;
–                    Having won biddings or having been selected for contracting.
–                    Having signed contracts.
–                    Having full capacity suitable to contracted works according to Vietnamese law provisions.
In all cases of being contracted (as a result of winning bids or being selected as contractors), foreign contractors shall have to enter into partnership with Vietnamese contractors or employ Vietnamese subcontractors (except for cases permitted by the Prime Minister or provided for by Vietnamese laws).
They must commit to fully observe the Vietnamese law provisions concerning contracting activities in Vietnam.
2.2. Dossiers of application for Contractor Permits:
To be considered for grant of Contractor Permits in Vietnam, foreign contractors must send directly or indirectly their registration dossiers to competent agencies.
A dossier of application for Contractor Permit comprises:
a/ An application for Contractor Permit (made according to the form guided by the Construction Ministry).
b/A copy of the document on the bidding result or the decision on selection of the contractor or the lawful contract.
c/Copies of the establishment license and the company's charter (or the business registration certificate, for organizations; the consultancy practice license, for individuals) and the practice certificate granted by the country of which the foreign contractor bears the nationality.
d/ The report on operation experiences related to contracted works and the financial audit report for the latest 3 years (for the cases mentioned in Clause 2, Article 4 of the Regulation).
e/ The partnership contract with a Vietnamese contractor or the written commitment to employ Vietnamese subcontractors to perform the contracted works (already included in the bid dossier or tender dossier).
f/ The lawful authorization letter, for persons other than the contractor's representative at law.
Applications for Contractor Permits must be made in Vietnamese. Other foreign papers and documents must be consular legalized (except otherwise provided for by Vietnamese laws or international agreements which Vietnam has signed or acceded to). Papers and documents in foreign languages must be translated into Vietnamese and the translations must be notarized or authenticated according to Vietnamese laws.
In a straight forward case, within 15 working days from submission of application dossier, the competent authorities shall grant the Contractor Permit.
III. SBLaw's Qualification and Service:
3.1 Our Capacity
We believe that SBLaw is well-positioned to assist youwith the legal procedures in establishing the above form in Vietnam for following basis:
Highly skilled and experienced consultants and lawyers with high ability to assist client regarding to approach business goals in Vietnam.
Experience of SBLaw in assisting client for obtaining business licenses, certificates in Vietnam.
SBLaw has successfully assisted a large number of Foreign Investors, Foreign Contractors in doing business, projects in Vietnam.
3.2. Scope of Services
Scope of Services
Preparation of the application documents :
Notifying application documents required in accordance with Vietnamese law;

Drafting application documents required for submission purposes.
Liaising with you to discuss the draft application documents;
Amending the application documents based on your comments;
Finalizing and translating the final versions of the application documents into Vietnamese for execution.
Assistance in arranging the translation and certification
We can assist Foreign Contractors in arranging translation and certification after the documents have been duly legalized in English.
Licensing procedures:

Monitoring and following up with the relevant authorities on the approval process;
Update on the developments and additional requirements, if any;
Prepare additional documents and submit to the licensing authority (if required); and
Obtaining the Contractor Permit.
3.3. Deliverables
The Deliverables will include documents prepared in Vietnamese as required for submission to licensing bodies. You will review, approve and where necessary sign these documents. SB Law may provide English translations of these documents (or extracts thereof), but the translated documents should be used for reference other the purposes of discharging the your responsibility for the positions taken and the underlying company information.
3.4. Professional Fee
The price for performing the SB Law services mentioned in item 3.3 above is 3,000 USD (Three thousand US Dollars).
Service fee shall be paid to SBLaw as follows:
–              Within 05 working days from the date of signing this contract, your company shall prepay for SB an advance payment equivalent to 50% of total service fee.
–              The remained 50% of total service fee shall be paid upon completions of services.
These fees are exclusive of 10% value added tax (VAT), government fees (2,000,000VND), photocopies, travelling and accommodation expense for Lawyer (if any) and translation fees.
Method of payment:
By T/T to following account:
Beneficiary's name:                            S&B LAW CO., LTD
A/C No. with MB Bank:            0591100549008            
Beneficiary's bank:          THE MILITARY COMMERCIAL JOINT- STOCK BANK- Dong Da Branch