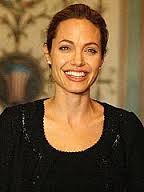 Question: My name is Xisca, from Spain. I would like to adopt a Vietnamese child. I have been living in HCMC for 1 year and 5 months. I would appreciate it if you could contact me with information on the process. I would be happy to answer any questions about me you may have.
Thank you in advance. I look forward to your answer,
Answer:This is reference to your email below. I am Lawyer of SB Law. I was entrusted to provide you legal advice regarding to international adoption in Vietnam.
We noted that you have Spanish Citizenship. Spain entered into Agreement on International Adoption with Vietnam. Thus, you can contact non-profit Spanish International Adoption Organization in Vietnam for support. In Ho Chi Minh City, you can visit Interadop. You can visit their website: http://www.interadop.es/index.php/en/ for further information.
We do hope that the information is helpful for you.