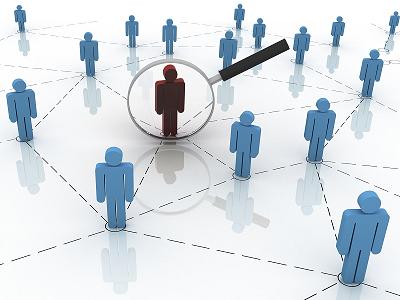 This is with regards to your email from which you requested us to review Business Co-operation Contract to be entered between your company(hereinafter referred to as "Client") and your partner(hereinafter referred to as "the Counterpart"). Thus, we are pleased to present herewith our Legal Service Proposal for your kind reference.
KEY ASSUMPTIONS
This proposal and SB Law's estimates to accomplish the scope of work are based on the following key assumptions and dependencies listed in this section as well as throughout the proposal. Any deviation from these assumptions or assumptions found to be invalid could have an effect on Scope of work, Estimated Schedule, Charges and other terms. In such case, any change in our Scope of work, Estimated Schedule, Charges etc. will be managed through a procedure for amendment as mutually agreed in writing by two parties. Deviations that arise during the Service shall be managed via the same procedure.
–         The information in this document shall not be disclosed outside Client, and it shall not be duplicated, used or disclosed in whole or in part for any purpose other than to evaluate the proposal, provided that if a contract is awarded to SB Law as a result of or in connection with the submission of the proposal, Client shall have the right to duplicate, use or disclose the information to the extent provided by the contract. This restriction does not limit the right of Client to use information contained in the proposal if it is obtained from another source without restriction. SB Law retains ownership of this proposal.
–         We will treat as confidential all confidential proprietary information obtained from Client and will not disclose confidential information to others, or use the information, except in connection with the performance of the services hereunder, or as required by law. In all aspect of our practice, SB Lawyers, Consultants and its other staff maintain strict standards of confidentiality regarding information obtained during the course of our engagement. We will however be to mention this matter in any publicity material.
–         Our professional fees do not include costs and disbursements incurred on the Client's behalf. All such cost including Photocopying, International Telecommunications, travel, Governmental fee, bank fees for receipt, deposit or transfer of funds, actual expense for traveling and accommodation of our Lawyer out of Hanoi or Ho Chi Minh City ect will be billed to the Client in addition to our professional fees.
2.         BRIEF INTRODUCTION TO SB LAW
SB LAW has been recognized as one of the leading and highly recommended business law firms in Vietnam. SB LAW advised clients in a wide variety including foreign and domestic investment consultancy, business law, intellectual property, banking and finance, corporate, commercial, property and real estate, tax, agreement and contract, arbitration and litigation, M&A, leasing, construction, employment, insurance, enterprise development and management.
SB LAW is a perfect choice for large and medium-sized businesses, local and international corporations and organizations. SB LAW is a full-serviced law firm, dedicating to many clients who have been working with us for many years, among IBM, AIA, TOTAL, ExonMobil, ESCO, HTC, CSC, LG, DBS bank, ICBC, ING Bank, Hong Leong Bank, Bridge Mind Consulting Pte., Ltd; Luxasia; DSM Singapore Industrial Pte., Ltd, Nippon Steel, Innovar Vietnam, SmartEbook.com, UBM, Netrove Venture, Argentina Embassy in Vietnam, MSH (non-government organization), ADRA, Military Bank, VICEM, VINACONEX, VNPT, VTC Online, VSTV, Vinacomin, Trung Nguyen Group, Kinh Do Group Corporation, HIPT, Viettel Real Estate,  VietsovPetro, member companies of PVN such as PVFC, PVFC Invest, PVFC Land, PVFI, …
Our Awards
The professional performance and services provided by SB LAW has been highly appreciated by both local and international clients.
▶                 SB LAW is proud to be awarded by ASIALAW Profiles – the world a reputable organization on ranking the leading domestic law firms in Asia Pacific. The ranking are based on the recommendations of in-house counsel at the world's most prominent companies and financial institutions, as well as the leading lawyers, attorneys and solicitors in each legal market.
▶                 In 2012, SB LAW received honor award by The Legal 500, the most comprehensive worldwide coverage currently available on legal services providers in over 100 countries. SBLAW emerged winner among many other leading law firms in the country for our excellent quality of legal service.
▶                 In 2012, SB LAW continued to be ranked for the professional achievement and experience in finance and banking by IFRL1000 (the Guide to the World's Leading Financial Law Firms).
▶                 In November 2012, S& BLAW had one more feather to its cap, for being selected as one of the five law firms awarded by the People's Committee of Hanoi for the achievement in consultancy to protect the rights and benefits of State and citizens.
▶                 In 2013, SB LAW continued to be ranked for professional achievement and experienced in finance, banking and Intellectual Property by The Legal 500.
▶                 In 2013, Mr. Nguyen Thanh Ha – Managing Partner and Mr. Pham Duy Khuong – Executive Partner of SB Law are ranked as Leading Lawyers in Vietnam by ASIA LAW.
Experience in the field
Acting for Viettel Real Estate to design transaction structure, prepare contract and review all documents for acquiring DAEWOON-HANCIC Project;
Acting for Yen Tho Machenical JSC to negotiate contract for acquiring a foreign invested company operating in the field of agricultural products manufacturer;
Acting for VTC Online to review contract and negotiate for obtaining license for distribution of musical products in the territory of Vietnam;
Acting for Lam Pham Construction Company to negotiate for exclusive distribution contract for promotion, sale and marketing construction materials in Vietnam with a Filand Company;
Acting for MB Bank to negotiate and enter into contract for producing advertisement clips with Thailand's Company;
Acting for IBM Vietnam to review contract for setting up Core Banking System and E-Banking System for Commercial Banks in Vietnam;
Acting for Danco JSC to review and revise Loan Contract with a Fund in Hongkong;
Acting for MB Bank to prepare standard form of set of contract applied in Cambodia;
Acting for ICBC to review contract for financing an infrastructure project in the Centrer of Vietnam;
Acting for ESSAR Project to enter into EPC Contract with Business Partner in Vietnam.
3.         SCOPE OF WORKS
Our provision of services shall be as follows:
Service Description
Studying drafted Construction contract provided by Client (in Vietnamese and English).
Reviewing drafted Contract.
Giving advice/ suggestion on amendment, supplement where needed to protect the legal rights and interests of Client under mutually agreement by the related Parties and applicable laws.
Reviewing, revising and finalizing the drafted contract based on Client's opinions (not exceeding 15 hours to provide final version of the Contract), extra working hours shall be charges as per hourly rate;
With the above scope of work, we anticipate roadmap of services as follows:
–                   Based on our understanding of your goal and legal status, we shall revise the Business Co-operation Contract in order to best protect your right and interest under Vietnam Law. We plan to complete contract review within 05 working days. This time duraction is exclusive of necessary time for revising the drafted contract per Client's request (15 working hours).