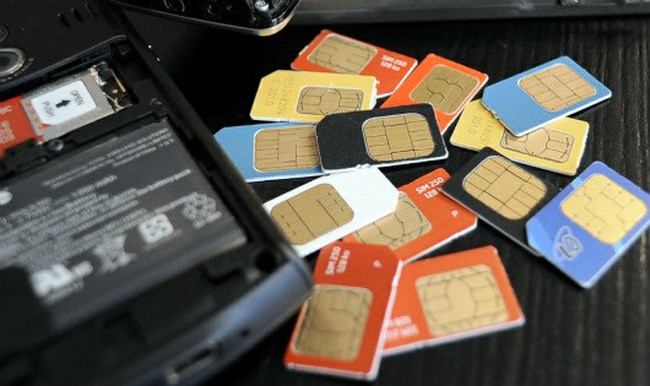 This is the important content  prescribing at the Decree No. 49/2017/ND-CP on amending  the Article 15 of the Government's Decree No. 25/2011/ND-CP elaborating and guiding the implementation of the law on telecommunications, and Article 30 of the Government's Decree No. 174/2013/ND-CP on penalties for administrative violations in posts, telecommunications, information technology and radio frequency sectors, takes effect on April 24, 2017.
In particular, for April 24, 2017, Selling SIM cards but failing to get the authorization to conclude Contracts from the mobile telecommunications service provider; selling SIM cards with subscriber information already input or prepaid mobile services activated; selling terminal devices without SIM card with subscriber information already input or prepaid mobile services activated; trading, exchanging or using universal SIM cards or devices with function to activate SIM cards without taking the SIM card out to input subscriber information, or to activate prepaid mobile services for SIM cards; failing to publish on the telecommunications enterprise's website the list of POS or publishing the list of POS containing insufficient information as regulated shall be imposed a fine ranging from VND 30,000,000 to VND 40,000,000.
Besides, within duration of 03 months as from April 24, 2017, telecommunications enterprises are responsible for concluding Contracts with authorized places of supply of telecommunications services; reviewing, notifying and finalizing Contracts, and recalling SIM cards which have been delivered by telecommunications enterprises to their agents. Over the said duration, the subscriber information management and actions against administrative penalties shall be governed by regulations of this Decree; existing subscriber information registration offices and SIM distributors that fail to conclude Contracts with telecommunications enterprises as regulated herein must stop receiving requests for subscriber information registration and selling SIM cards.
Also in according to this Decree, SIM cards for mobile subscribers (SIM card is an equipment which is associated with a determined subscriber number and stores other relevant information concerning the supply and use of mobile telecommunications services) is only provided to clients at the POS upon the satisfaction of requirements. A telecommunications enterprise licensed to establish public land mobile network/ satellite mobile network and supply services thereof shall supply services to subscribers after it has checked, verified and ensured that information of such subscribers has been input and stored in the centralized database.
Source: http://english.luatvietnam.vn/default.aspx?tabid=720