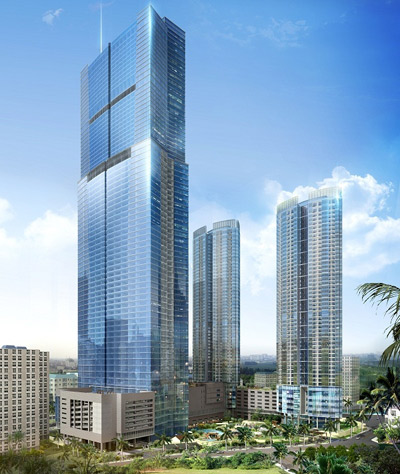 On November 5th, 2014 the Ministry of Industry and Trade of Vietnam Ministry of Industry and Trade has issued Circular No. 41/2014/TT-BCT prescribing bases and procedures for identifying foreign workers reassigned within enterprises within 11 service industries in the Schedule of Specific Commitments in Services between Vietnam and WTO are not subjects to work permits.
Accordingly, foreign laborers as a manager, executive director, expert transferring internally in foreign enterprise established a commercial presence in Vietnam and within the scope of 11 services under Vietnam WTO Commitment shall be exempted from requirement of obtainment of work permit. These services are follows:
Business Services: (i) Professional services including legal services (CPC 861), accounting, auditing and bookkeeping services (CPC 862), taxation services (CPC 863), Architectural services (CPC 8671), Engineering services (CPC 8672); Integrated engineering services (CPC 8673); Urban planning and urban landscape architectural services (CPC 8674); Veterinary services (CPC 932); technical consulting, sync technical consulting, urban planning and urban landscape architecture); (ii) Computer and Related Services (CPC 841-845, CPC 849); (iii) Other business services including Advertising services (CPC 871); Market research services (CPC 864); Management consultant services (CPC 865); Services related to management consulting; Technical testing and analysis services (CPC 8676); Services incidental to agriculture, hunting and forestry (CPC 881); Services incidental to mining (CPC 883); Services incidental to manufacturing (CPC 884 and 885); Related scientific and technical consulting services12 (CPC 86751, 86752 and 86753); Maintenance and repair of equipment (CPC 633).
The information services: Courier Services (CPC 7512; Telecommunication Services; Audiovisual Services.
Construction services and related technical services
Distribution services
Education services
Environmental services
Financial services
Medical health services
Tourist services and related services
Culture and entertainment services
Transportation services
For foreign laborer as technician transferring internally an enterprise within above eleven services of Vietnam with a limited scope is also exempt from the work permit.
Commercial presences as defined under the Circular No. 41/2014/TT-BCT are inclusive of: a) the business cooperation contract; b) Joint venture enterprises, enterprises with 100% foreign capital; c) representative offices and branches of foreign companies.
In order to get Certificate of work permit exemption, the Employer shall submit an application to the provincial Department of Labor-Invalids and Social Affairs together with following documents proving that foreign laborer transferring internally within an enterprise in eleven services being exempt for worker permit:
Letter of appointment of foreign enterprises to work in Vietnam, in which specifies working duration;
Employment certification as a manager, executive director, expert or technician;
Documents evidencing that the foreign laborers were recruited by foreign enterprises at least 12 months before being sent to Vietnam to work;
Document proving the commercial presence of foreign enterprises in the territory of Vietnam is one of the following documents: investment licenses, investment certificate, certificate of business registration, certificate business registration, license of the establishment of representative offices and branches by the competent authority in accordance with the law of Vietnam (one (01) authenticated copy).