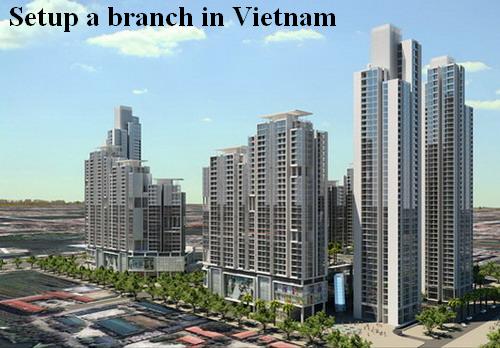 Client: We want to setup a branch in Vietnam to do only import and sell their products to foreing invested company and  its affiliates and will change it to a corporate one or two year later.
The product is paper.
Please let me know the below thing.
To setup a branch
1.     Condition
2.     Necessary documents
3.     Schedule
4.     Service fee
5.     Warehouse search in Vietnam area (fee and lead time)
To change the branch to a corporate after operating the branch for one or 2 years
1.     Any special condition?
2.     Schedule
3.     Service Fee
Lawyer: Under Vietnam Law, foreign company can setup a branch. However, this option is not feasible for companies who wish to conduct distribution of goods in Vietnam.
Upon submission application to the Ministry of Industry and Trade, the Ministry of Industry and Trade shall guide your client to setup a subsidiary company in Vietnam. Thus, we shall give you our quotation for setting up such subsidiary company in Bac Ninh Province:
– Condition: The Client should have experience in the field of distribution or manufacture of same goods in Korea. Capital injected in to the companies in Vietnam in this case should be 300,000USD.
– Necessary documents: 03 legalized copies of following documents: (a) Business License; (b) Corporate Charter, (c) Audited financial statement for the most recent year, (d) Passport of person appointed as Legal Representative of the Company in Vietnam, (e) Office Lease Contract, (f) Warehouse Lease Contract, (g) Documents proving rights of the Landlord who leasing Office or Warehouse.
– Service fee: 7,000USD. The fee is exclusive of 10% VAT, and cost for translating of documents from English into Vietnamese.
– For searching warehouse in Bac Ninh, our Real Estate Agency shall charge 1/2 rental fee of the first month (rental fee is about 2,7-3USD/01 meter square/01 month). It shall take them about 3-5 working days to complete all.
– For setting up Subsidiary Company: It shall take you about 3 months from submission of application dossier to the competent authority to obtain the Investment Certificate.
NOTE: From 1st July 2015, the new Investment Law and Enterprise Law shall become effective. From then, the work schedule shall be changed.
We are now waiting for further guidance from Vietnam Government on this mater.