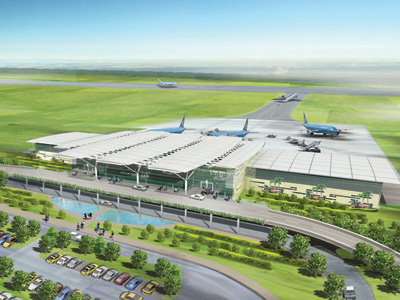 SBLAW has beeof the leading and highly investment law consultant in Vietnam.n recognized as one
SBLAW advised clients in a wide variety including foreign and domestic investment consultancy, business law, intellectual property, banking and finance, corporate, commercial, property and real estate, tax, agreement and contract, arbitration and litigation, M&A, leasing, construction, employment, insurance, enterprise development and management.
SBLAW is a perfect choice for large and medium-sized businesses, local and international corporations and organizations.
S&B LAW is a full-serviced law firm, dedicating to many clients who have been working with us for many years, among IBM, AIA, TOTAL, ExonMobil, ESCO, HTC, CSC, LG, DBS bank, ICBC, ING Bank, Hong Leong Bank, Bridge Mind Consulting Pte., Ltd; Luxasia; DSM Singapore Industrial Pte., Ltd, Nippon Steel, Innovar Vietnam, SmartEbook.com, UBM, Netrove Venture, Argentina Embassy in Vietnam, MSH (non-government organization), ADRA, Military Bank, VICEM, VINACONEX, VNPT, VTC Online, VSTV, Vinacomin, Trung Nguyen Group, Kinh Do Group Corporation, HIPT, Viettel Real Estate,  VietsovPetro, member companies of PVN such as PVFC, PVFC Invest, PVFC Land, PVFI, …
Our Awards for this field
The professional performance and services provided by SBLAW has been highly appreciated by both local and international clients.
▶          SBLAW is proud to be awarded by ASIALAW Profiles – the world a reputable organization on ranking the leading domestic law firms in Asia Pacific. The ranking are based on the recommendations of in-house counsel at the world's most prominent companies and financial institutions, as well as the leading lawyers, attorneys and solicitors in each legal market.
▶          In 2012, SBLAW received honor award by The Legal 500, the most comprehensive worldwide coverage currently available on legal services providers in over 100 countries. S&BLAW emerged winner among many other leading law firms in the country for our excellent quality of legal service.
▶          In 2012, SBLAW continued to be ranked for the professional achievement and experience in finance and banking by IFRL1000 (the Guide to the World's Leading Financial Law Firms).
▶          In November 2012, SBLAW had one more feather to its cap, for being selected as one of the five law firms awarded by the People's Committee of Hanoi for the achievement in consultancy to protect the rights and benefits of State and citizens.
▶          In 2013, SBLAW continued to be ranked for professional achievement and experienced in finance, banking and Intellectual Property by The Legal 500.
▶          In 2013, Mr. Nguyen Thanh Ha – Managing Partner and Mr. Pham Duy Khuong – Executive Partner of SBLaw are ranked as Leading Lawyers in Vietnam by ASIA LAW.
Experience in the field of investment in Vietnam
▶          Acting for Stalheim Industries Sdn Bhd to establish a joint venture company in Vietnam called as Inovar (Vietnam) Co., Ltd. Inovar (Vietnam) Co., Ltd is licensed to implement importation, exportation and distribution right of wood floor and related products. The services is inclusive of preparing Joint Venture Contract, preparation of necessary documents for licensing process, liaising with competent authorities for obtaining Investment Certificate etc.;
▶          Acting for IBM Vietnam to consult authority agencies regarding to implementation of its investment projects and to realize its important business strategies in Vietnam;
▶          Acting for Metiseko International Co., Ltd – a Hong Kong Company to setup a factory manufacturing textile and clothing in the centre of Vietnam;
▶          Acting for Esco Global – A Singaporean Company to setup 100% Foreign Invested Company for trading activities in Vietnam;
▶          Acting for SmartEbook.com Co., Ltd to setup 100% Foreign Invested Company operating in the field of Digital Content Services;
▶          Acting for Bridge Minds Consulting Pte., Ltd to setup 100% Foreign Invested Company operating in the field of Software Production and Services;
▶          Acting for Ascott Management Company Limited, Hanoi Somerset Tower, Hoa Binh Somerset Tower, Thuy Duong Somerset Tower as External Legal Counselor.