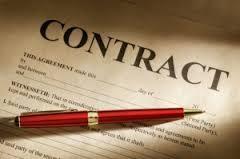 Question: I am from the UK, and am getting into a business relationship with a Vietnamese Company which I need a contract drafted for.
Basically, I will be selling and representing them, for a commission.
I have all the basic points to be included in the contract.
Please contact me and let me know how much it is going to cost and what the time frame would be.
Answer: This is reference to your email below. I am Lawyer of SB Law. I was entrusted to provide you legal advice regarding to the matter below.
From your email, we understand that you requested us to assist you in preparing contract between you and a Vietnamese Company and you have all basic points to be included in the contract.
We can assist you to prepare the contract in order to best protect your right and interest under Vietnam Law.
For drafting this contract, according to our practical experience in previous cases, we estimate that it shall take us about 04 working days to complete and the cost shall be 1,000USD. The fee is exclusive of 10% VAT.
We shall immediately advise you upon our actual work exceed the estimate before starting our work.
If you have any further inquiry, please feel free to contact us.