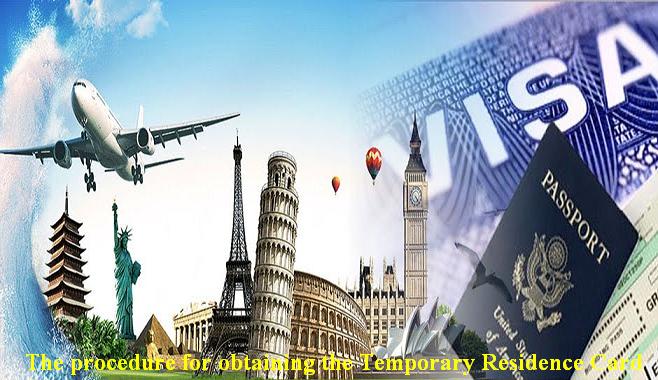 For granting of Temporary Residence Card, you and your Company need to prepare the following documents:
– 01 photocopy of the valid passport or visa (bring the original for comparison), the type of above documents must be suitable with the purpose to come to Vietnam (Forexample: For the foreign employee who will work in Vietnam and has work permit, they must be apply for the visa type B3)
– 01 certified copy or 01 photocopy (bring the original to comparation) of legal entity profile of competent authorities, organization, or company who guarantee for the temporary residence card application, depending on the specific case: Investment certificates; Certificate of business registration; Representative office establishment license; Subsidiaries of company (including operation notices); Seal registration certificate; 01 copy of certification of work permit exemptiom (bring the original for comparison);
– Two color photos size 3 cm x 4 cm
– 01 copy of documents that prove the purpose stay at Vietnam (Depending on the specific case : investment licenses, certificate of establishment of representative offices, work permit …)
The roadmap for implementation of the above works can be described in following steps as follows:
Preparing the application dossier: We shall collect necessary information and documents from you. Upon receipt of necessary information and documents from you, we shall translate documents from English into Vietnamese and prepare the application dossier under the standard forms. The initial drafted application dossier shall be sent to you for your comments. Then, after updating the application dossier based on your comments, we shall obtain the preliminary comments from the competent authority and send the finalized application dossiers for you to sign and seal. We anticipate that this phase shall be completed within 3 working days after receiving all information and documents from the Client.
Submission of application dossier: Within 02 working days from receipt of duly signed and sealed application dossier, we shall submit the application dossier to the competent authority.
Licensing Process:
– The duration of time for issuing the Temporary Residence Card: within 10 working days from the date the sufficient submission.
Please be noted that such durations of time are exclusive of the time for explanation, supplementation and amending the Application Dossier and or required documents (if any).
SCOPE OF WORKS
With regards to the above matters, our scope of work shall be as follows: Preparation of the application documents:
Notifying application documents required in accordance with Vietnamese law;
Drafting Application Dossiers required for submission purpose;
Liaising with the Client to discuss the draft Application Dossiers;
Amending the Application Documents based on your comments;
Obtaining preliminary comments from the licensing authority on the draft Application Dossiers;
Finalizing the Application Dossiers following comments from the licensing authority; Licensing procedures:
Submitting the application dossier to the licensing authorities on Client's behalf;
Monitoring and following up with the relevant authorities on the approval process;
Keeping you updated on the developments and additional requirements, if any; and Assisting you in the certificate of temporary Residence Card.